SESSION GAMES AND BRAILLE SKATEBOARDING ANNOUNCE EXCLUSIVE MOBILE GAMES PARTNERSHIP
VANCOUVER, BC & SAN FRANCISCO, CA. March 24, 2021 – Session Games, the leading developer of action-sports games on mobile, is stoked to announce an exclusive partnership with Braille Skateboarding for mobile games. A Session-Braille mobile game collab is the perfect way to make skateboarding fun, simple, and accessible to the 2.4B people around the world playing games on their smartphones. The multi-year agreement will see the first title released in advance of the upcoming 2020 Summer Olympic Games in Tokyo, where skateboarding is making its debut as an Olympic sport.
Braille is a global skateboarding resource that helps hundreds of thousands of new and seasoned skaters learn and improve. With a YouTube channel boasting over five million subscribers and well over a billion views, the Braille Skateboarding audience is diverse and global.
Over 35 million players have downloaded and played Session's award-winning games such as Bike Unchained and Snowboarding the Fourth Phase. Now working together, these two industry leaders will drop into the hands of mobile gamers a game that will entertain skaters and inspire others to try skateboarding for the first time.
"Braille Skateboarding is so stoked to work with Session Games to create a mobile game…" says Aaron Kyro, founder of Braille Skateboarding. "I saw in the '90s how Tony Hawk's Pro Skater video game drove thousands of new skaters to the skate parks. We believe that we can create a new wave of interest in skateboarding through this partnership, to help fulfill our mission of teaching the word to skateboard."
Ian Verchere, co-founder and CEO of Session agrees: "We've seen the data from our games: the experience of playing a game can grow interest in a sport, create fans, and inspire people to try a sport in real life for the first time. We can't wait to show the world what we've been up to with Braille, and get the world as psyched on skateboarding as we all are!"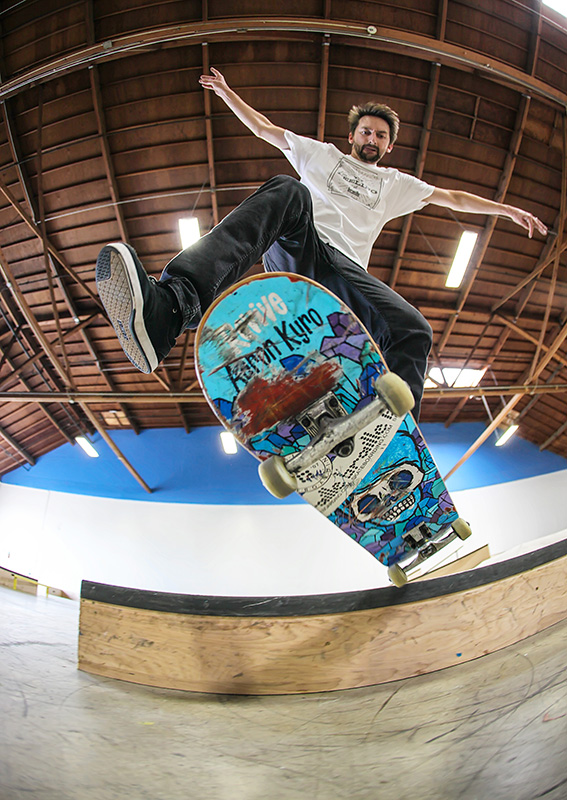 Aaron Kyro – Braille Skateboarding Founder